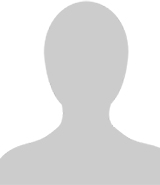 Volker Haucke

PI of Research Project 8:
"Mechanism of regulation of lysosome biogenesis and function by cellular ion homeostasis"
CONTACT
---
Prof. Dr. Volker Haucke
Leibniz Forschungsinstitut für Molekulare Pharmakologie (FMP)
& Freie Universität Berlin
Robert-Rössle-Str. 10
D-13125 Berlin
Germany
phone: +49 (0) 30 947 93 101
fax: +49 (0) 30 947 93 109
haucke@fmp-berlin.de
website Haucke Lab
KEY PUBLICATIONS
Protein kinase N controls a lysosomal lipid switch to facilitate nutrient signaling via mTORC1.Wallroth A, Koch PA, Marat AL, Krause E, Haucke V (2019) Nature Cell Biol 21:1093-101.
Presynaptic biogenesis requires axonal transport of lysosome-related vesicles. Vukoja A, Rey U, Petzoldt AG, Vollweiter D, Ott C, Quentin C, Puchkov D, Reynolds E, Lehmann M, Hohensee S, Rosa S, Lipowsky R, Sigrist SJ, Haucke V (2018) Neuron 99:1216-32.e7.
mTORC1 activity repression by late endosomal phosphatidylinositol 3,4-bisphosphate. Marat AL, Wallroth A, Lo W, Müller R, Norata GD, Falsaca M, Schultz C, Haucke V (2017) Science 356:968-72.
A phosphoinositide conversion mechanism for exit from endosomes. Ketel K, Krauss M, Nicot AS, Puchkov D, Wieffer M, Müller R, Subramanian D, Schultz C, Laporte J, Haucke V (2016) Nature 529:408-12.
Clathrin/ AP-2 mediate synaptic vesicle reformation from endosome-like vacuoles but are not essential for membrane retrieval at central synapses. Kononenko NL, Puchkov D, Classen GA, Walter A, Pechstein A, Sawade L, Kaempf N, Trimbuch T, Lorenz D, Rosenmund C, Maritzen M, Haucke V (2014) Neuron 82:981-8.
BAR domain scaffolds in dynamin-mediated membrane fission. Daumke O, Roux A, Haucke V (2014) Cell 156:882-92.
Composition of synaptic boutons reveals the amounts of vesicle trafficking proteins. Wilhelm BG, Mandad S, Truckenbrodt S, Kröhnert K, Schäfer C, Rammner B, Koo SJ, Claßen GA, Krauss M, Haucke V, Urlaub H, Rizzoli SO (2014) Science 344:1023-8.
Spatiotemporal control of endocytosis by phosphatidylinositol 3,4-bisphosphate. Posor Y, Eichhorn-Grünig M, Puchkov D, Schöneberg J, Ullrich A, Lampe A, Müller R, Zarbakhsh S, Gulluni F, Hirsch E, Krauss M, Schultz C, Noe F, Haucke V (2013) Nature 499:233-7.
von Kleist L, Stahlschmidt W, Bulut H, Gromova K, Puchkov D, Robertson M, MacGregor, KA, Tomilin N, Role of the clathrin terminal domain in regulating coated pit dynamics revealed by small molecule inhibition. Pechstein A, Chau N, Chircop M, Sakoff J, von Kries J, Saenger W, Kräusslich HG, Shupliakov O, Robinson PJ, McCluskey A, Haucke V (2011) Cell 146:471-84.
Crystal structure of nucleotide-free dynamin. Faelber K, Posor Y, Gao S, Held M, Roske Y, Schulze D, Haucke V, Noe F, Daumke O (2011) Nature 477:556-60.