NEXT FOR2625 SEMINARS:

Berlin 14.09.2018, 15:00

Sergio Grinstein – Hospital for Sick Children, University of Toronto, Canada:
Membrane remodelling during phagolysosome resolution
Hosting PIs:
Tobias Stauber and Thomas J. Jentsch

location:
Leibniz-Forschungsinstitut für Molekulare Pharmakologie (FMP)
Robert-Roessle-Str. 10, 13125 Berlin
MVH (Marthe-Vogt-building), ground floor room B1.16

This seminar is embedded in the Marthe Vogt seminar series.

download seminar invitation (PDF)
---
Bonn 9.11.2018

Sharon Tooze – The Francis Crick Institute, London, UK
Hosting PIs:
Dominic Winter and Volkmar Gieselmann

location:
University of Bonn

Detailed information coming soon.
---
Kiel 08.02.2019

Monther Abu-Remaileh – Whitehead Institute for Biomedical Research, Cambridge, USA
Hosting PIs:
Markus Damme and Paul Saftig

location:
University of Kiel

Detailed information coming soon.
---
---
PAST FOR2625 SEMINARS

Franfurt/Main 21.02.2018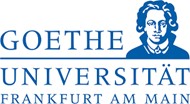 Andrea Ballabio (TIGEM, Pozzuoli/Naples, Italy):
The awesome lysosome abstract
---
---
UPCOMING FOR2625 SEMINARS – detailed information to be announced –

April 2019, Utrecht, The Netherlands
Hosting PI: Judith Klumperman
September 2019, Hamburg
Hosting PIs: Thomas Braulke and Angela Schulz
January 2020, Jena
Hosting PIs: Christian Hübner and Mukhran Khundadze

April 2020, Tübingen
Hosting PI: Tassula Proikas-Cezanne
September 2020, Berlin
Hosting PIs: Tobias Stauber and Thomas J. Jentsch