NEXT FOR2625 Meeting

FOR2625 Symposium cancelled!!!
We are very sorry to announce that the FOR2625 Symposium LYSOSOMES & AUTOPHAGY had to be cancelled due safety measures in regard to the coronavirus outbreak. We plan to shift the Symposium to an alternative date later this year. Updates will be announced as soon as possible on this website.
FOR2625 SYMPOSIUM "LYSOSOMES & AUTOPHAGY"

June 11 – 12, 2020
Berlin-Buch, Max Delbrück Communications Center
For detailed information and registration please visit the symposium's website: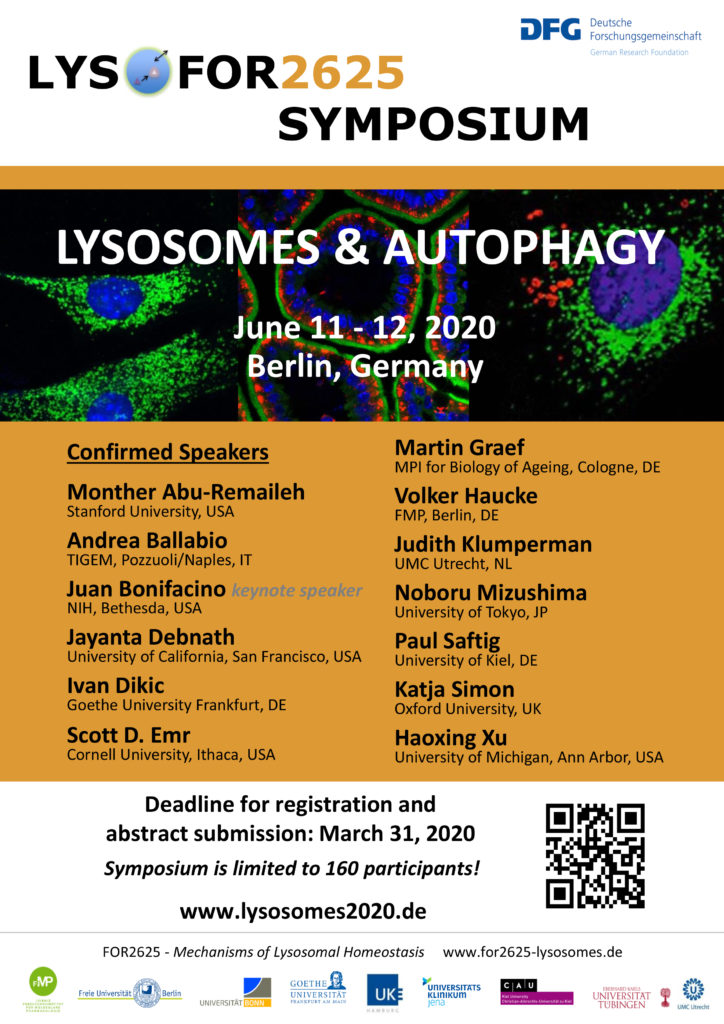 Download Symposium Poster (PDF)
---
past FOR2625 meetings

2nd FOR2625 retreat (June 2019, Utrecht/NL)
1st FOR2625 retreat (May 2018, Bad Homburg)
FOR2625 kickoff meeting (December 2017, Hamburg)